Virginie is an insomniac, a vegetarian (except  bacon), a killer of pot plants, a stiletto-wearing feminist. A year ago, her partner left her after a series of fights and misunderstandings. In a frenetic monologue, she gives us a window into her contradictory life and the stresses that tug her in all directions.
What she doesn't notice, is that the difficult day that she invites us to witness, the day of the breakup, is also the day of an air pollution spike and heatwave. She knows it was hot, but she's not aware of the psychological effects of heat and air quality.
While Virginie tells her story, graphics projected around her show what's happening to her body and her mind:
The density and colours of particle clouds make visible the pollutants in the air around her.

[1]

Results from scientific studies on stress associated with heat and air pollution are displayed.

[2]

Whenever Virginie mentions a scientific idea, her source (a video or article she saw online) is displayed.
A 20-minute live performance about human fragility in the face of pollution, and the need for kindness towards both our loved ones and ourselves. The goal is to awaken the spectators to the psychological effects of pollution.
In style, the monologue pays hommage to Bombshells, a series of six monologues by Australian playwright Joanna Murray-Smith. The projected set draws on the ideas of visual interaction between scenography and performer in Chotto Desh (Akram Khan Company, 2015). The visualisation of the air is inspired by Le Mouvement de l'Air (Adrien M & Claire B, 2015), and Particle Mirror (Karl Sims, 2017).
[1] Intended source: ATMO France
[2] James Rotton and James Frey, « Psychological Costs of Air Pollution: Atmospheric Conditions, Seasonal Trends, and Psychiatric Emergencies », Population and Environment 7, no 1 (1984): 3‑16.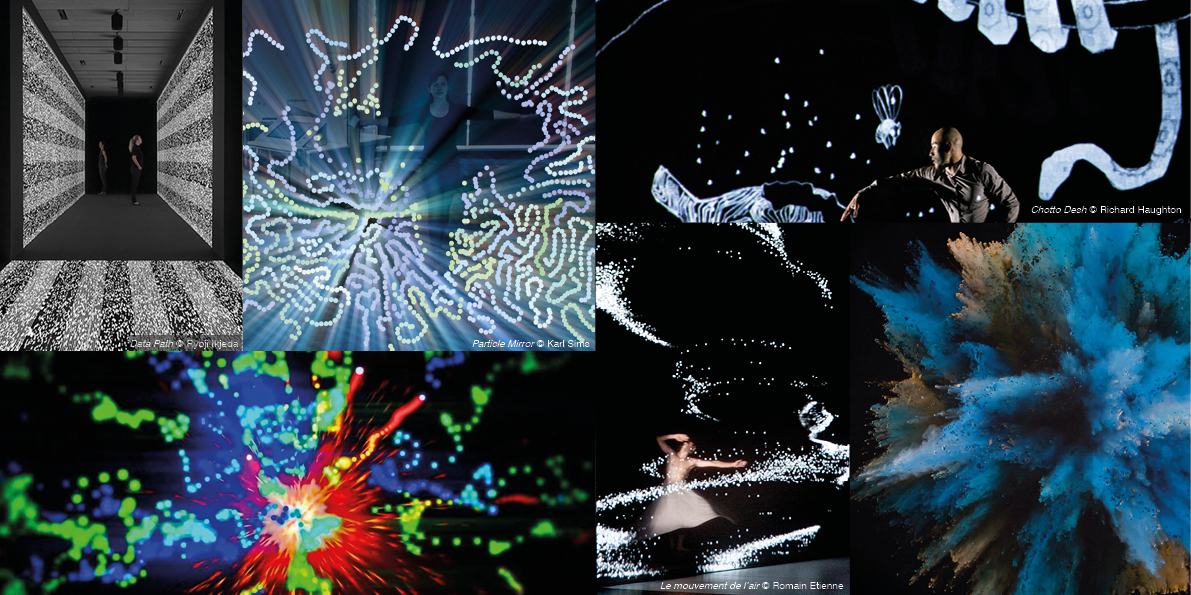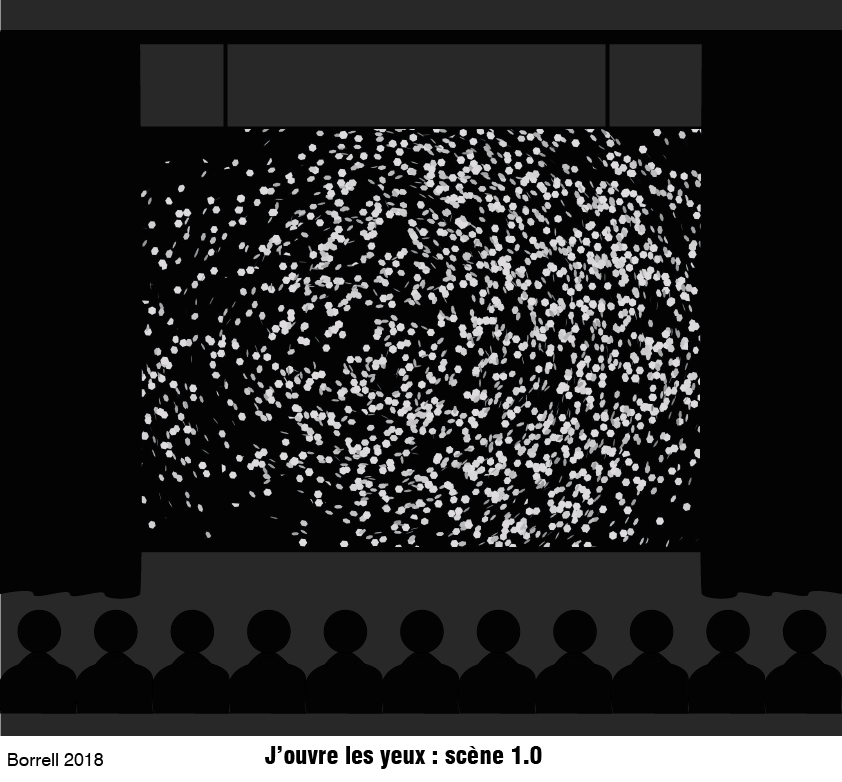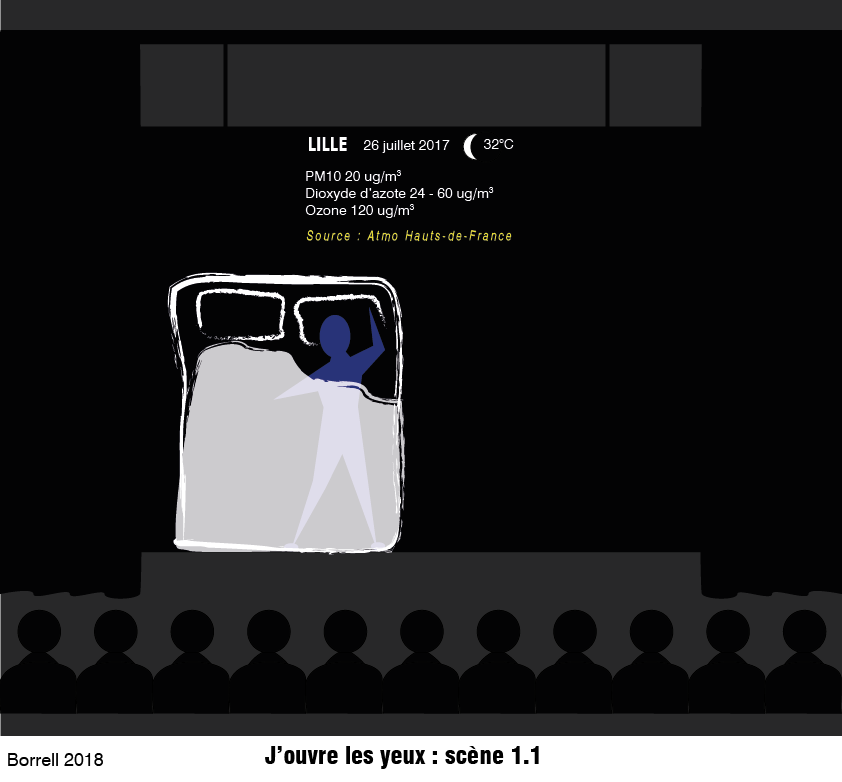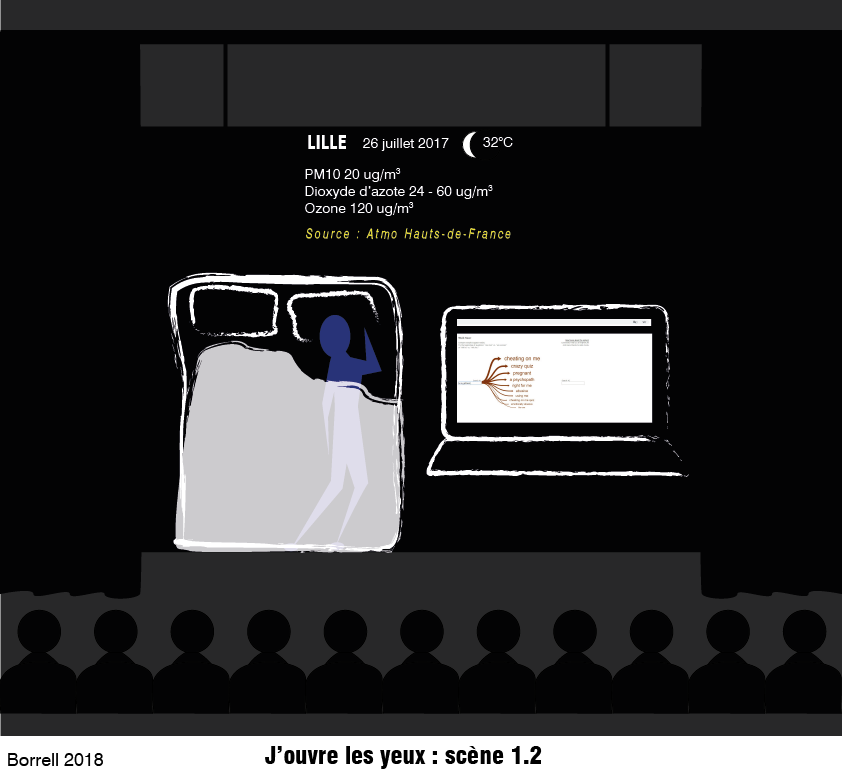 Performance in English as "Awake"
Awake unites J'ouvre les yeux with Formes dansantes by Mathieu Moreau. The show was performed on March 15th 2019 at La MAVA, Lille, as part of the ET festival. This is a festival of English-language theatre, for which J'ouvre les yeux was translated into English, and the actor, Calie Doze, took on the challenge of performing in a second language.

 Theatre, dance and digital unite to offer you an innovative performance about new technologies and the air we breathe.

Born out of dance, a new creature arrives on the stage, a digital hybrid at the intersection of technology and humanity. This being, and the human dancer who generated her, perform a pas de deux that questions the boundaries between real and virtual worlds.
Next, we encounter Virginie. Insomniac, vegetarian (except bacon), killer of pot plants, stiletto-wearing feminist. Eight months ago, during a pollution spike and heatwave in Paris, her partner left her. In a frenetic monologue, she gives us a window into her contradictory life and the stresses that tug her in all directions.
An eye-opening experience, not to be missed.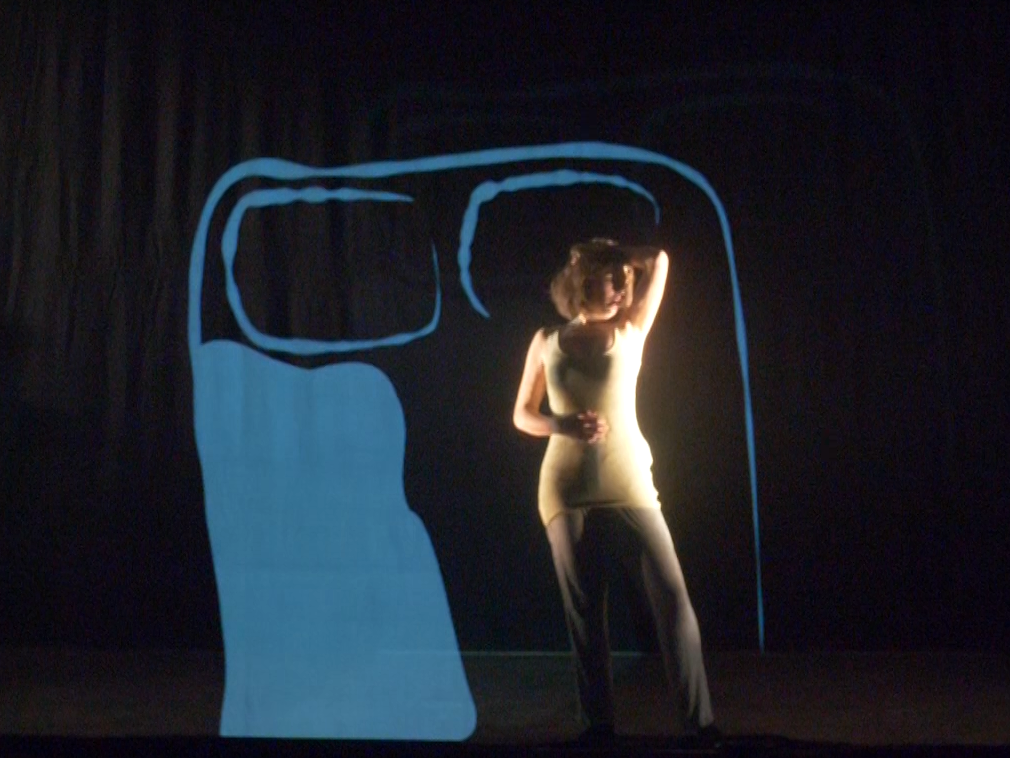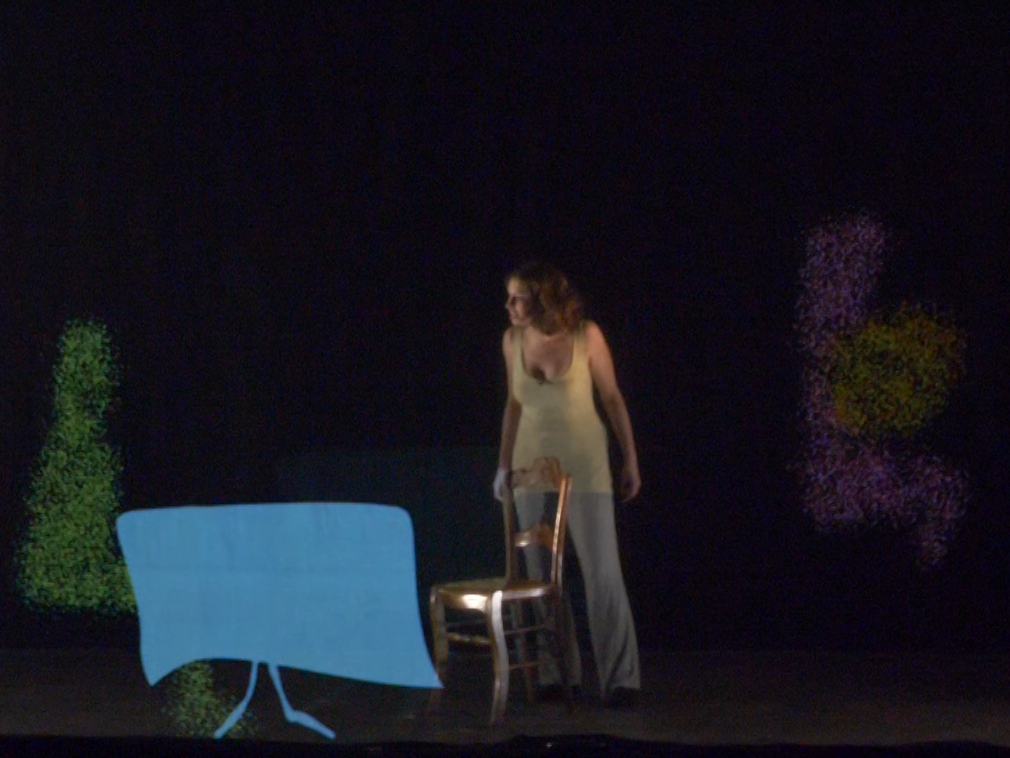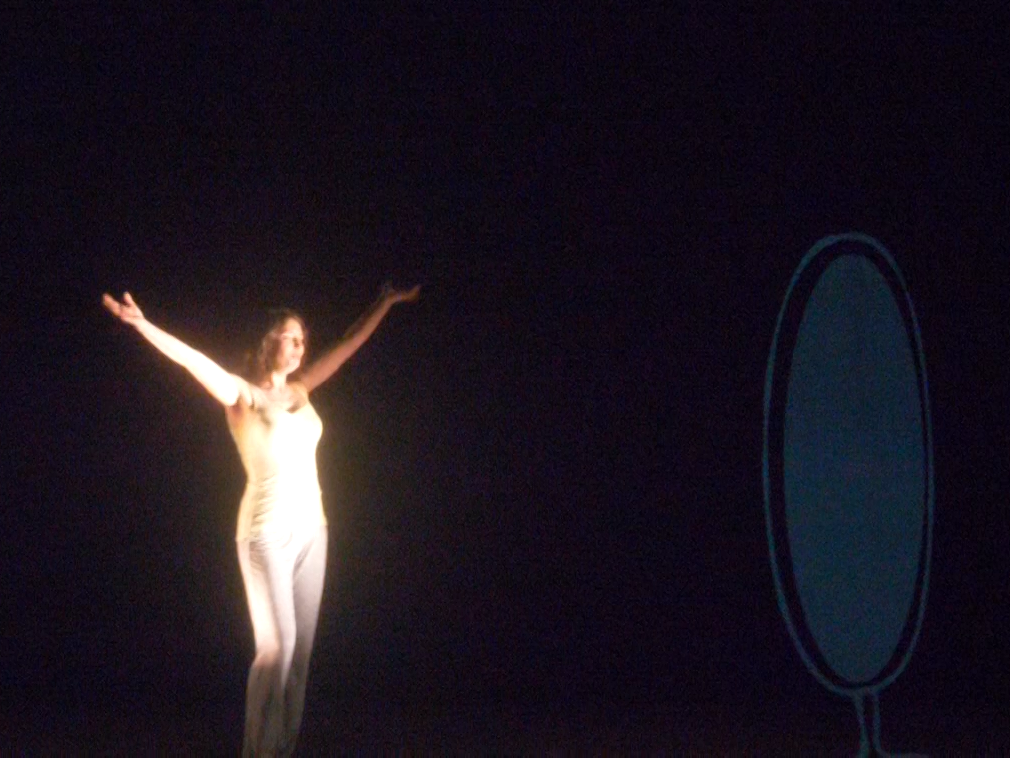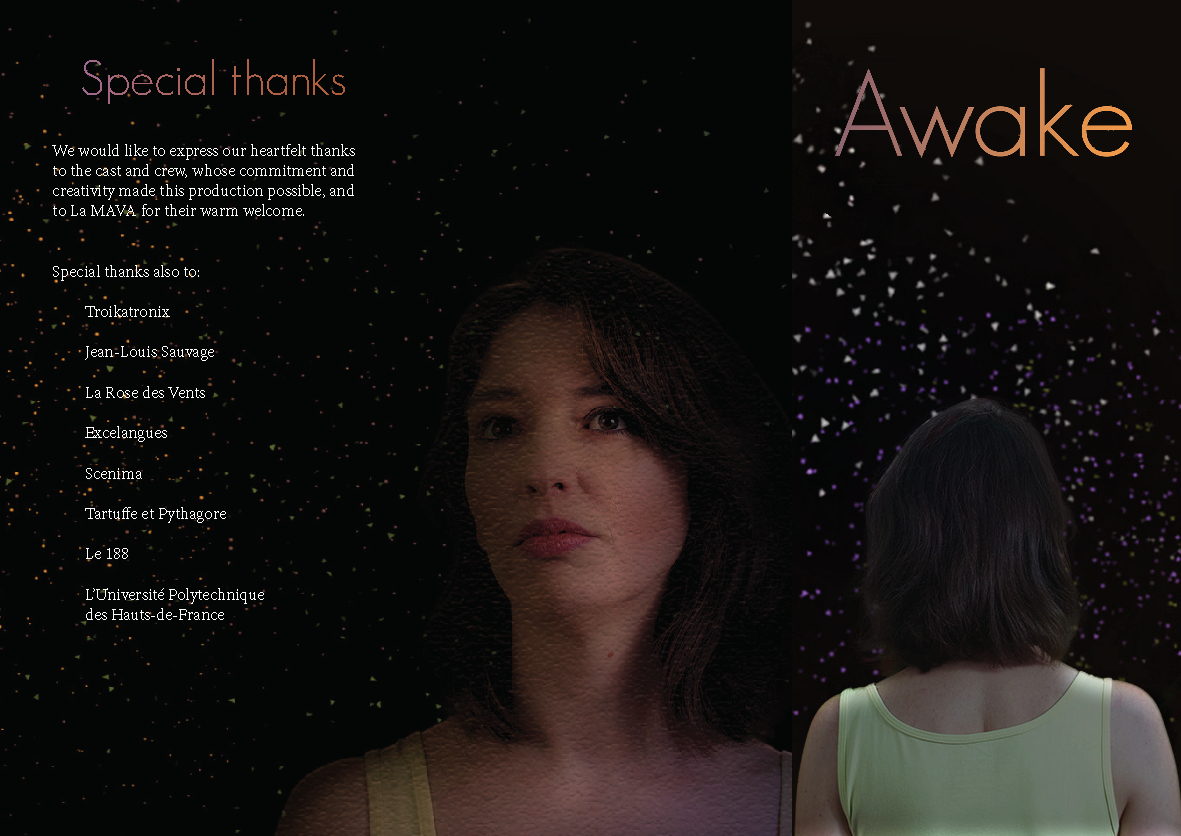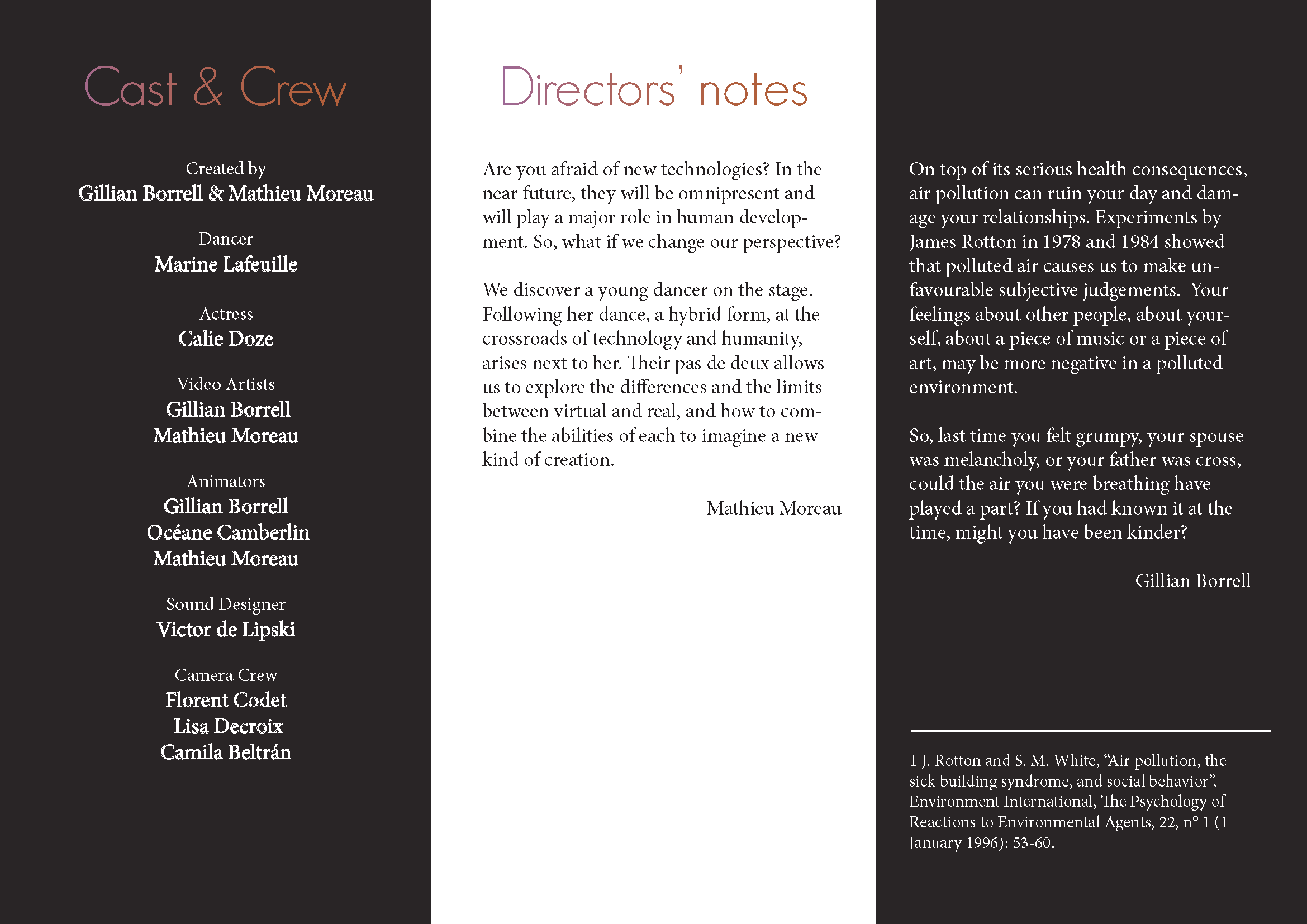 J'ouvre les yeux
Actor: Calie Doze
Video designer: G.I. Borrell
Sound designer: Victor de Lipski
Director : G.I. Borrell
Formes dansantes
Dancer: Marine Lafeuille
Choreographer: Marine Lafeuille
Video designer: Mathieu Moreau
Director: Mathieu Moreau
With thanks to

Jean-Louis Sauvage, Troikatronix, La Rose des Vents, Excelangues, Scenima, Tartuffe et Pythagore, La MAVA, Le 188 and l'Université Polytechnique Hauts-de-France.