Centre stage, a procession of 2000 tiny models of babies and animals looping across an expanse of green carpet. Stage left, a tech table with computers on it. On the upstage end of the table sits a person in a red hoody with their back to us. Stage right, another table, this one with stacks of photographs and postcards, a newspaper, a small globe, a golf ball, an ashtray and a tabletop rig for a camera to point directly downwards. On the downstage end, a lower table supporting a 3D model of a golf course with a tall fence across one side.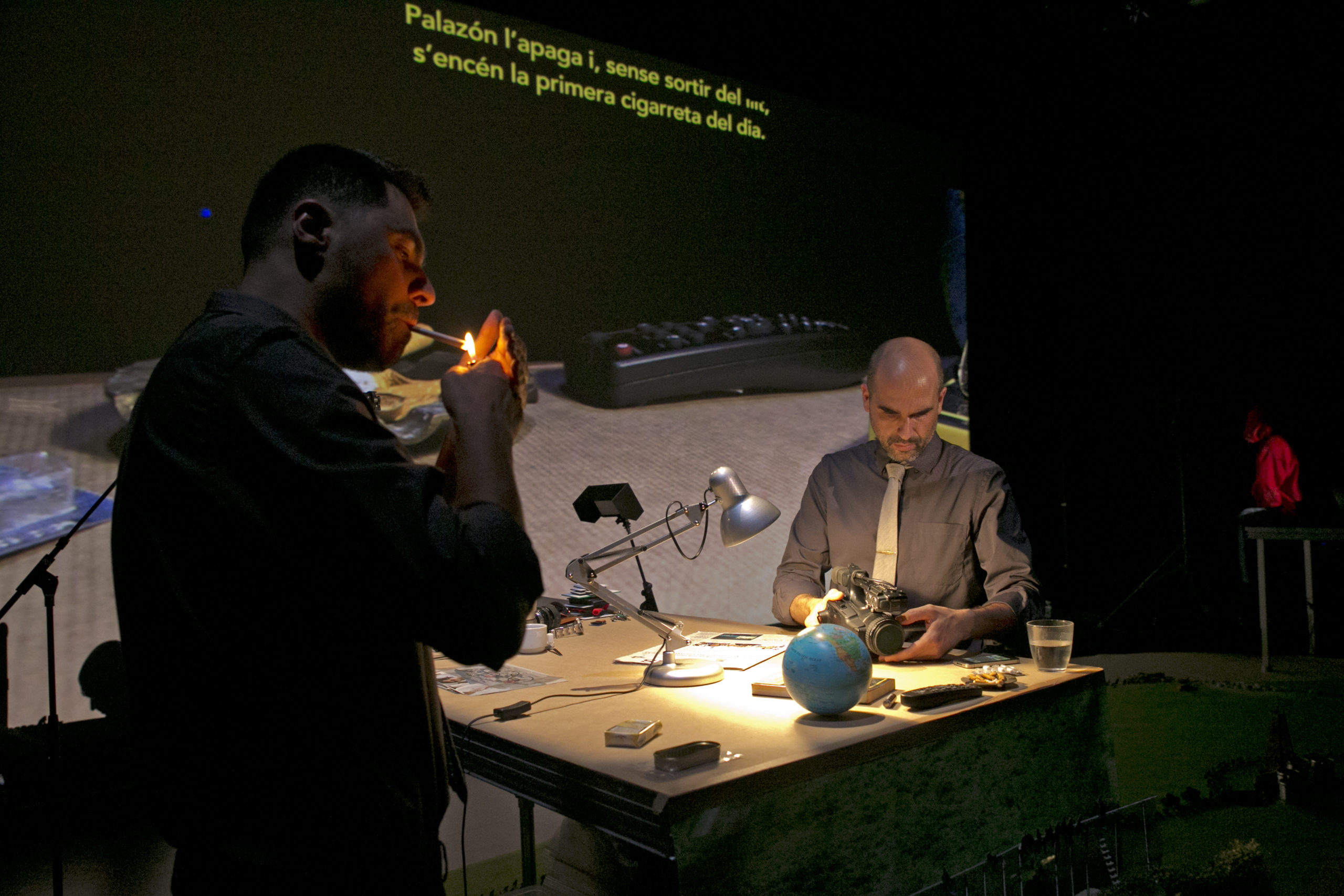 This is Birdie, a performance created by Agrupación Señor Serrano using, as a starting point, a famous photograph of migrants climbing the fence at the Melilla golf course, taken by José Palazón on 20 October 2014. With a selection of news stories from 2014, an analysis of the photo, a dramatization of the vast history of human and non-human migration using the models, and several clips from the Hitchcock film The Birds, Agrupación Señor Serrano puts two years of research and workshopping on stage to discuss the state of migration today – without ever mentioning it.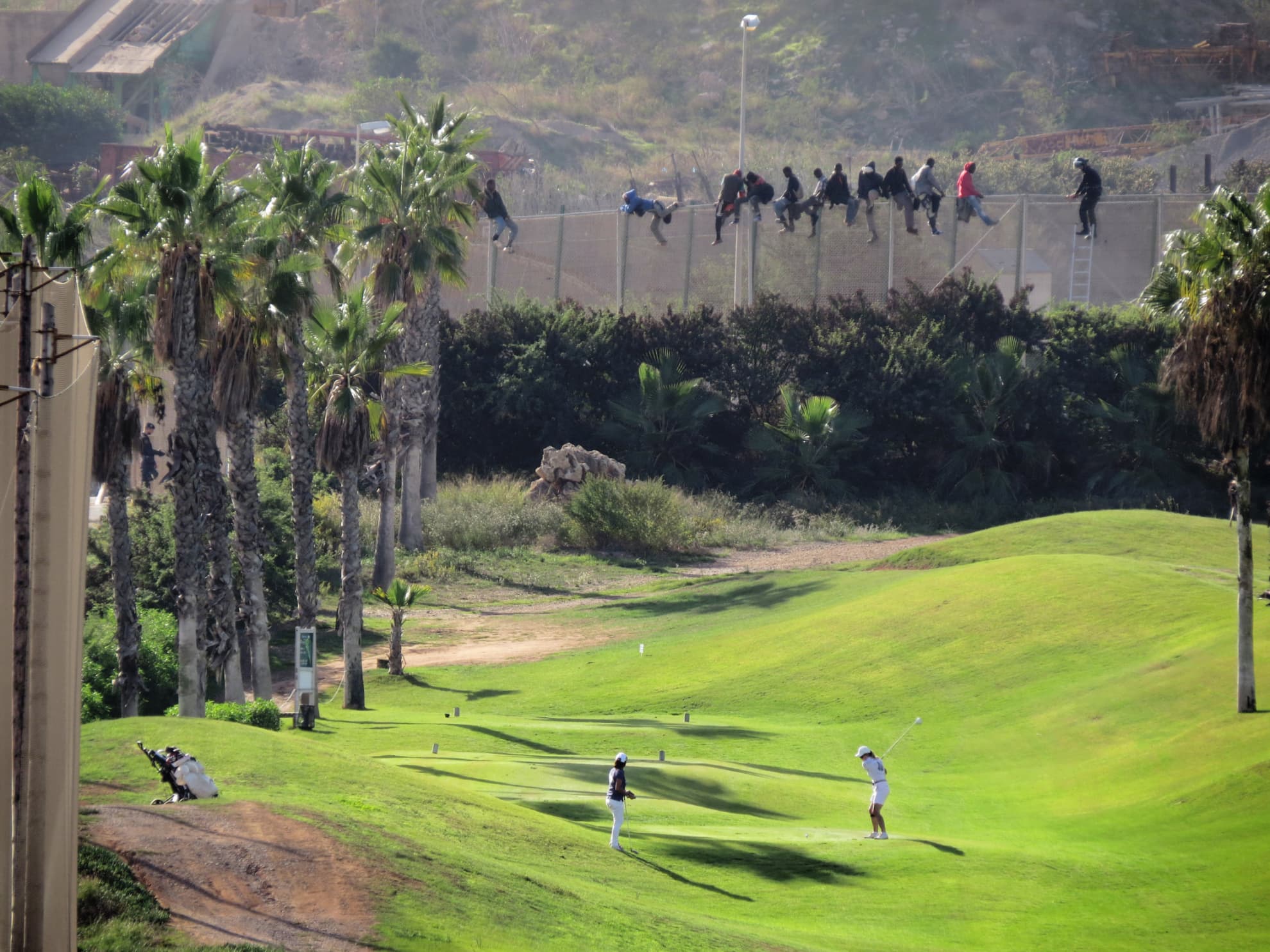 There is no shortage of interesting choices in this production, but when it comes to presenting real facts and statistics, the most striking is the use of a newspaper, made up of real news stories from 2014, collated for Birdie by the creative team.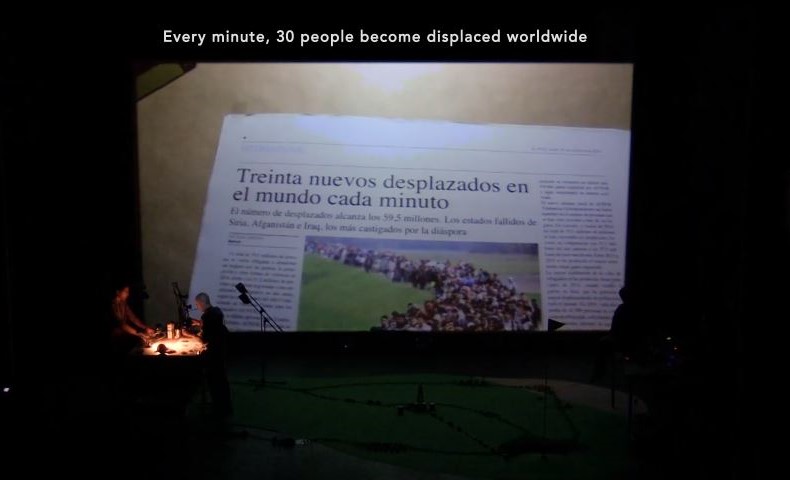 Screenshot from Agrupación Señor Serrano's video recording of Birdie
The newspaper itself is on the table, stage right, positioned below the camera, and the image is projected on the screen at the back of the stage. The two performers manipulate the newspaper and other images, sometimes overlaying them on each other, in a live montage that occupies the first eight minutes of the hour-long performance.